By Kate Baird, psychology student at University of Strathclyde and newly-wed
The summer months are peak wedding season; the ultimate declaration of love and joy … and potentially stress!
Western marriage has historically been grounded in patriarchal ideals of the virginal, obedient bride aglow in the perfect white dress, gifted to her husband-to-be (Currie, 2019). Yet weddings in the 21st century have been cited as more of a project-of-self by women eager to play out their role as both princess and rational organiser (Carter & Duncan, 2016). Fake tan … perfect nails … tiny waist … elegant dress … glossy long hair … the photographer …the matching bridesmaids … the centre of attention. The capitalist dream.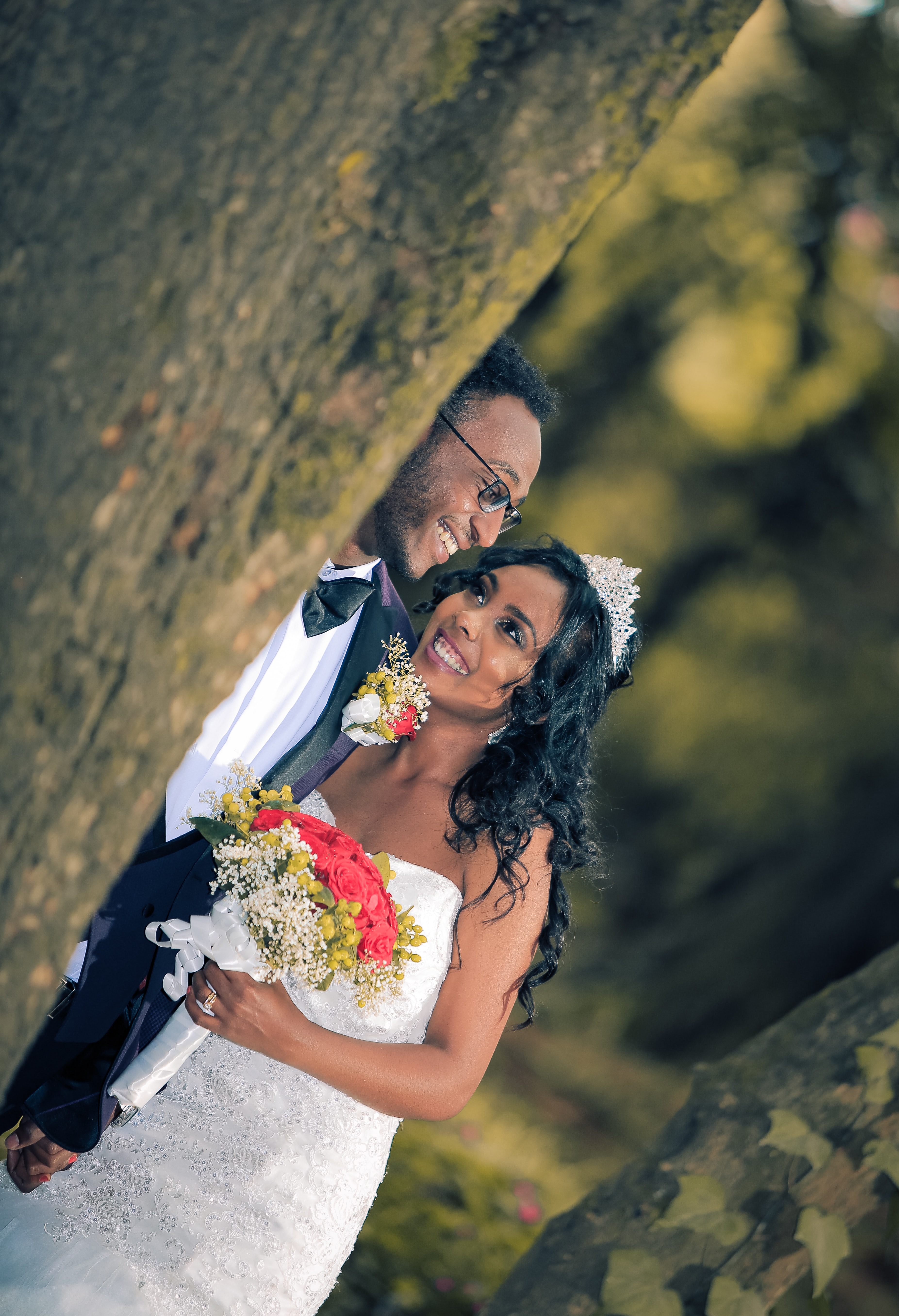 The £14.7 billion wedding industry has blossomed around this construct of a perfect, all-defining moment (The Independent, 2020). The booming expense of weddings, paired with the millennial pressure to organise an individualised and entertaining day, can culminate in an overwhelming pressure to perform and look your best (Boden, 2001; Duncan, 2011). But what effect does this perpetuation of the "perfect bride" have on bridal body image?
Whilst both brides and grooms usually pursue an internalised socio-cultural ideal, women are most affected by the pressure to change their appearance for the big day and often experience body image dissatisfaction (Neighbors & Sobal, 2008). One study found that over 50% of female participants planned to lose weight before the wedding and 67% planned to exercise more (Prichard & Tiggemann, 2008). Brides-to-be face pressure from the mass media, coming from wedding magazines, social media and the film industry, highlighting the pertinence of the bride's appearance on the big day (Deluca, 2007  cited in Prichard and Tiggemann, 2009). The narrow representation of brides and the unattainable portrayal of perfection can become internalised as a personal goal, increasing the risk for depression (Vannucci & Ohannessian, 2018).
But does this ring true for all brides? And are there any ways to cope with the pressure? I talked to five western women about their body image experiences around the wedding day and asked them if they had any tips for brides-to-be.
They all felt conscious of the expectations they would conform to, the celebrity-endorsed ideal of an immaculate, petite bride.
Gemma*, 38, from Ayrshire, felt pressured by friends, family and work colleagues. She recalls being constantly asked "when the wedding diet is starting". Indeed, 12-33% of brides experience pressure to lose weight by friends, family or partners before their wedding day (Prichard and Tiggemann, 2008).
Jen, 27, from Liverpool, didn't choose the wedding dress she wanted but one that was "flattering". She said she felt "so self-conscious about [her] arms being visible that [she] had to get drunk" before she felt able to remove her "fluffy shawl".
However, some of the women found ways to challenge their body image insecurity and remain present on the day.
Karen, 29, from Glasgow, found it helpful to embrace her imperfections as part of an authentic experience. Her rebellion against beauty standards felt liberating. Despite not usually using tanning products, she felt she ought to on the big day, but "failed miserably, so just embraced it!" She had attempted a spray tan but it "didn't work very well", so she "ended up being so pale!"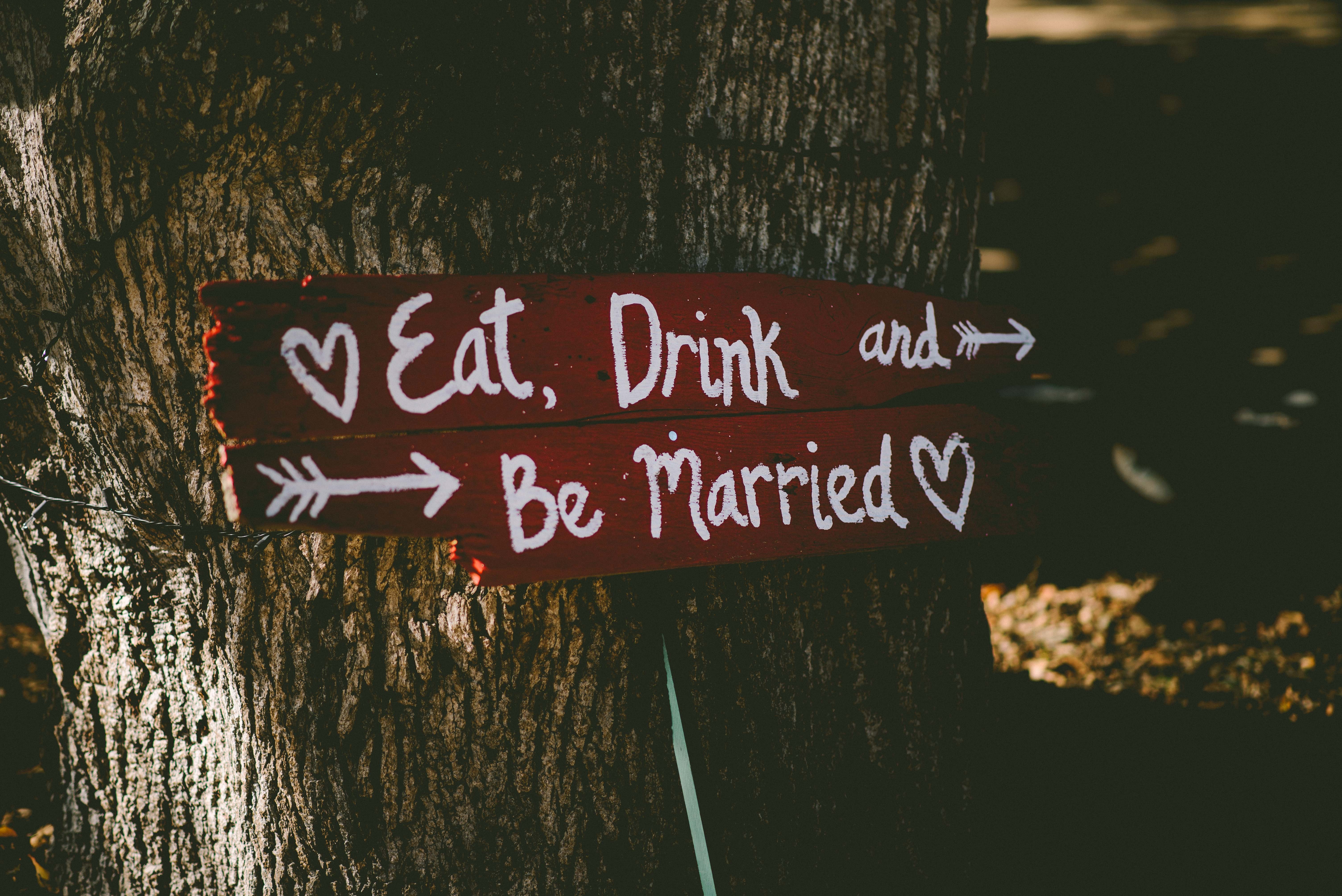 Viewing these expectations with a sense of humour can help. It was heartening to hear how many of our brides rejected cultural norms and were guided by decisions that felt right for them. The most common coping mechanism for body image concerns is positive rational acceptance: accepting our unique differences and embracing them with compassion (Soponaru, Bojian and Iorga, 2016).
What helped Gemma was to be true to herself; she wanted to be able to "look back and remember the day for what it was and be able to recognise [herself] in pictures".
Many of the brides were able to release the usual body image worries by focusing on their happiness and the importance of the day.
Karen found she "strangely didn't feel pressured to look a certain way". … "I'm a size 20, so I'm usually always self-conscious. However, when it came to the wedding, I didn't really think about it. I had my dress made to measure and it fitted perfectly, and I was surrounded by people that love me." Prioritising genuine memories over worrying about appearance meant Karen could relax and enjoy the day.
Similarly, Jen found it helpful to consider "is the stress of weight loss really worth it for the one day of your life that you are supposed to be the happiest?"
The western wedding industry is also grounded in stigmatised assumptions. BAME, LGBTQ+ and women in larger bodies can face exclusory practices by being absent in the media and through the perpetuation of slender, white, heterosexual brides. Lesbians, for example, may suffer from poor body image as they can experience increased pressure to conform to heteronormative beauty standards (Smith, Telford & Tree, 2017).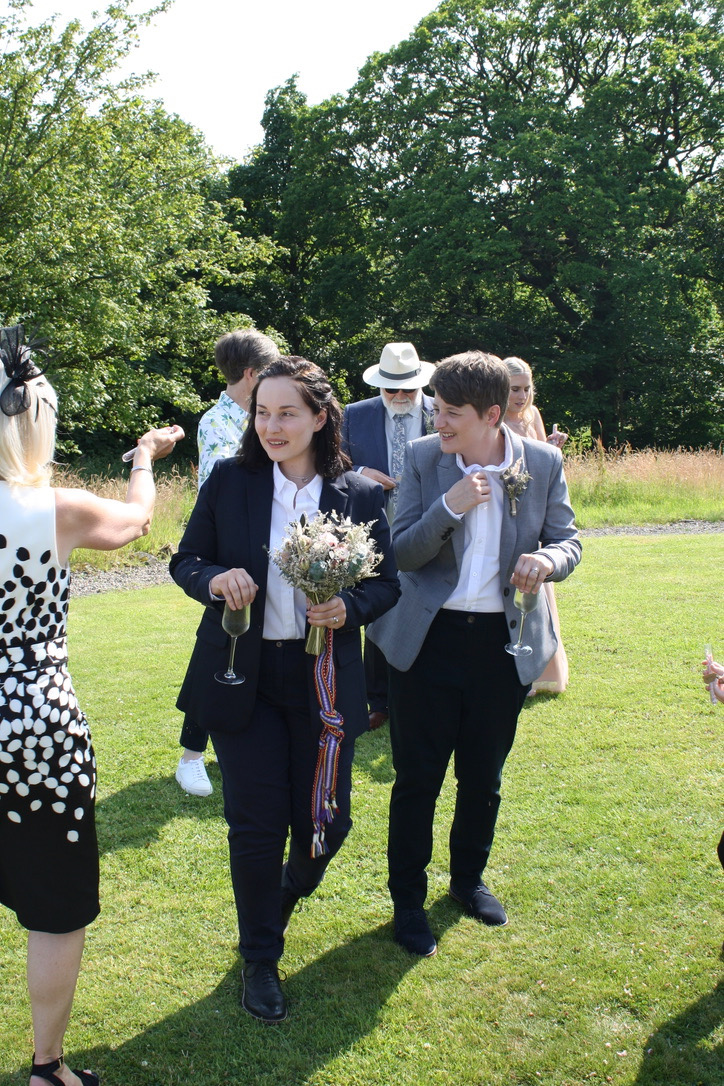 As a gay couple who wed a few weeks ago, my fiancé and I relished the freedom to shun age-old traditions and wander down the aisle together in suits. However, I was acutely aware of the expectation to arrive clad in white satin with my father at my side. The LGBTQ+ community is known for being more accepting of diversity, empowering gay couples to refute body oppression.
Michaela, 30, from London, found it freeing to wear a patterned suit when she married her wife. It helped her to focus on bringing her sense of humour to the alter instead; by showing up as her true self, she gave herself completely.
Despite the pressure our brides experienced to look their best on the day, what was most important for them was the significance of the commitment they were about to make. It seems the essence of love and the importance of honouring and accepting one's true self on the big day helped the women I interviewed overcome the anxiety of meeting media-defined beauty standards. They offered some tips for future brides-to-be about how to cope with body image worries leading up to the wedding day.
1) "You don't need to follow what other people do or follow the norms and traditions, the day is your memory to craft" and "you will enjoy your day more if you are comfortable", says Jade, 30, from Ayrshire.
The National Eating Disorder Association (2021) highlights that when you feel comfortable about who you are, that makes you beautiful. By focusing on yourself as a whole person, not just a body, you can redirect your focus from physical attributes to personal qualities, such as your sense of humour.
2) "Your wedding day is about you and your partner, nobody else … everyone else is just an added extra. Happiness shines through when you aren't stressed about how you look", says Jen.
3) "If you're marrying the person that you love, they're going to think you're beautiful no matter what, so there's no need to stress about it! No matter what size you are or how tanned you are, the person you're marrying loves you exactly as you are … and this is all that matters on the day, not your eyelashes!" says Karen.
* Names have been changed for anonymity.